Ashley and Matt first inquired about having us photograph their wedding back in the summer of 2018 and lucky for us they chose us to document their big day. Later on in 2018 they got to see how we worked firsthand as we were photographing Matt's brothers wedding.   
Fast-forward to May of 2019 we met up with Ashley and Matt at their venue, Meadow Ridge Farm in Winterport, which is a new and up and coming venue in the area. We walked around and talked about the vision for the day and had some great laughs. By the time we left, we were as excited as Ashley and Matt for their wedding day.   
The day started out at Matt's parents house in Hampden where the Groom and Groomsmen were getting ready. As usual we tried to let everyone forget we were there and just go with the flow. Ashley wrote Matt a little pre-wedding note along with some cuff-links and a tie clip that put a huge smile on Matt's face.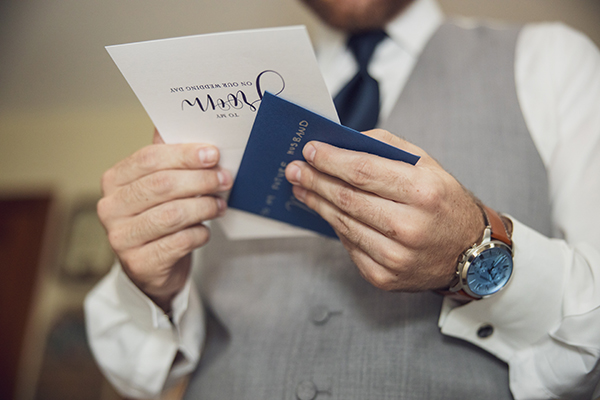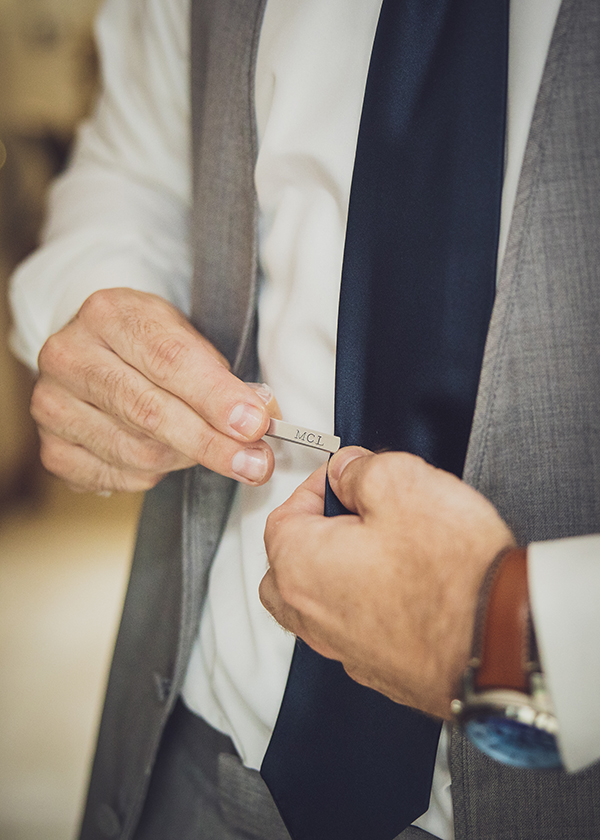 From there we moved to Hampden Academy's football field for some more photographs. It started to rain but that didn't deter these gentlemen from tossing the pigskin around for a bit. We then brought out some lights and setup some shots at the 50 yard-line.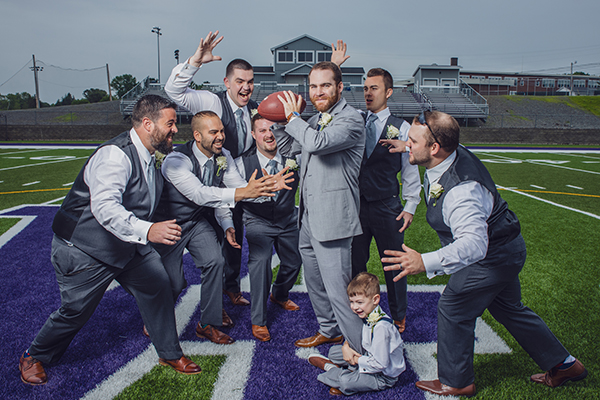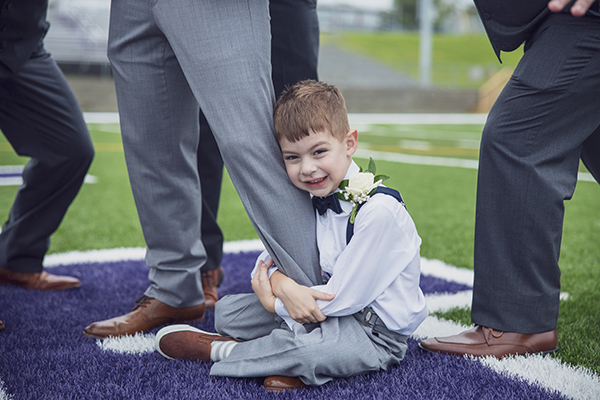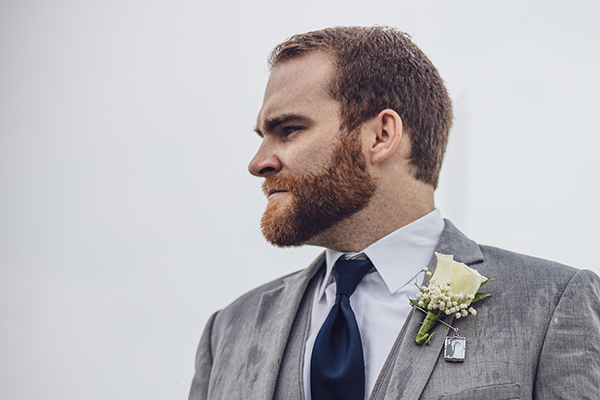 We all survived the rain and we left the guys and went to Meadow Ridge Farm where the women were getting ready. Even though it was raining, we were able to take the dress down into the barn and get some great shots of it and the some photos of the inside of the venue.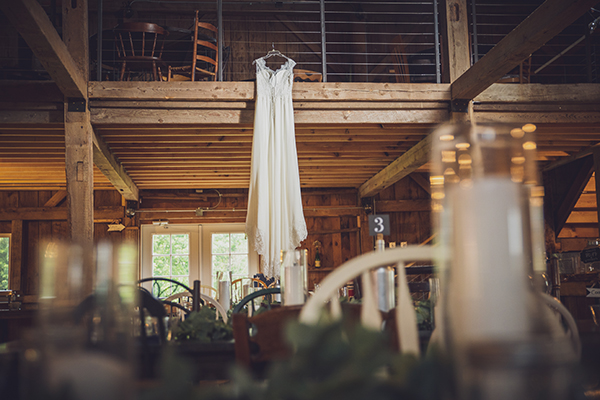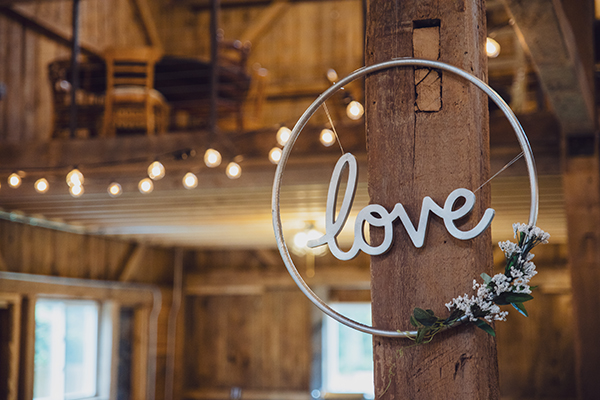 When we finished the interior venue shots, we went upstairs to photograph the Bride and Bridesmaids getting ready.  They were up in the bridal suite which is a clean and crisp space with windows that let in beautiful light.  Everyone was full of smiles and happy banter was all around us.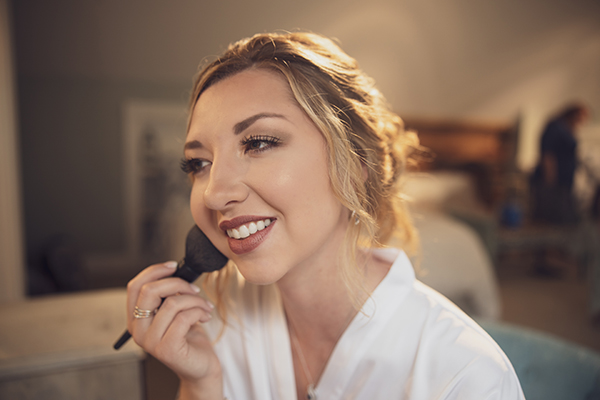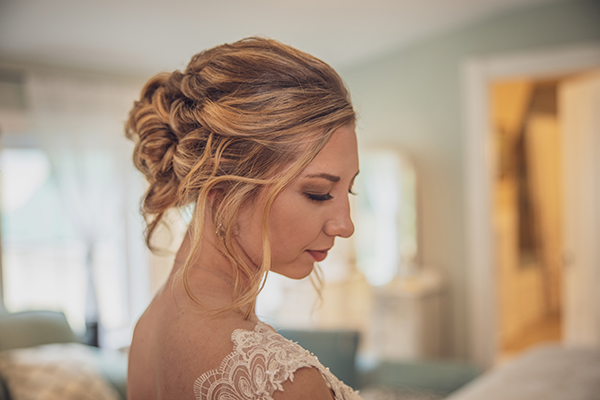 From there, Ashley and her bridesmaids climbed into the limousine and rode to Saint Matthew's Church in Hampden. Ashley wanted to capture her father seeing her for the first time so we setup a first look outside in a quiet spot next to the church. It was a very sweet moment between father and daughter.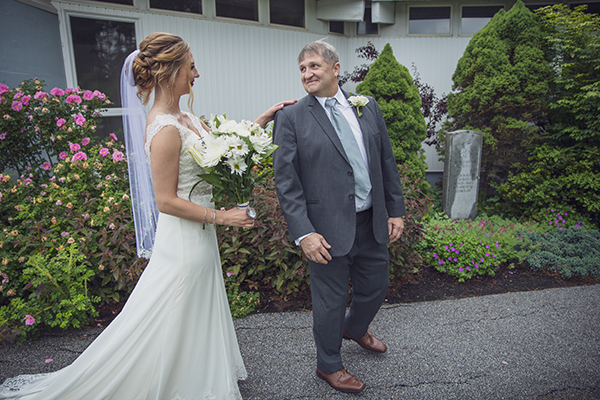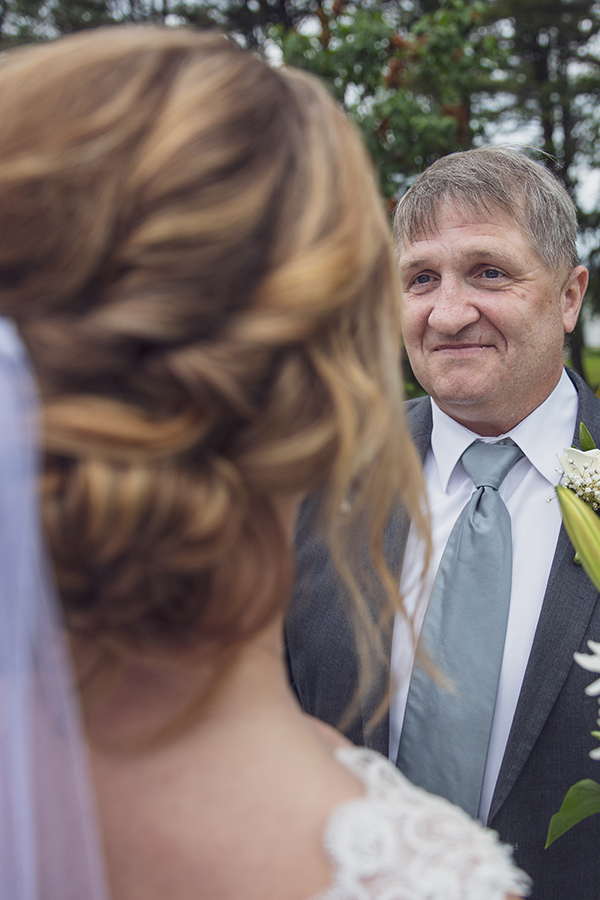 Shortly after the first look it was time to go in the church and start the ceremony. Saint Matthew's Church is a unique church. It's shaped like a decagon and allowed us to walk around the whole ceremony without obstructing the view for the guests. We loved the design of the building. We tried to incorporate the interesting beams that meet in the middle of the church, directly above where Ashley and Matt were positioned for their ceremony.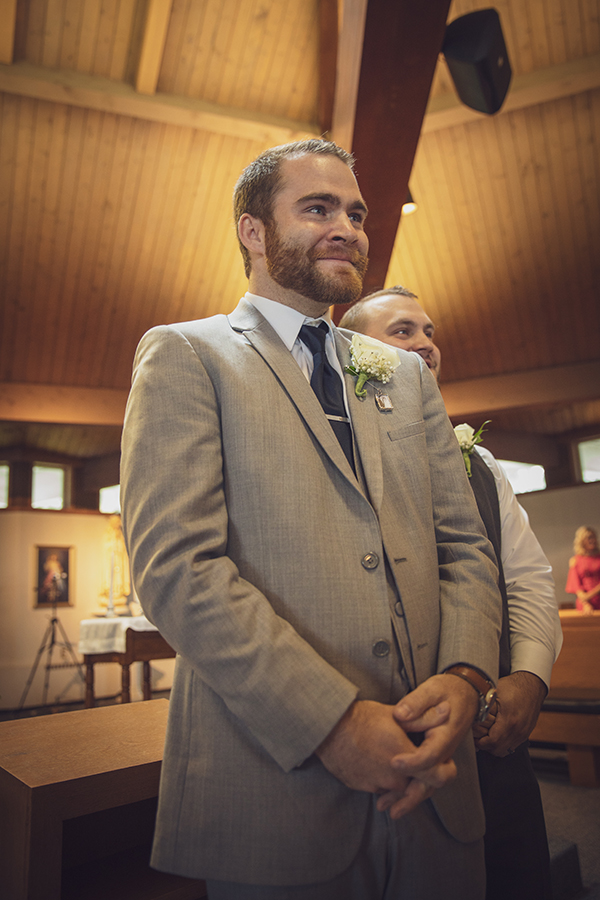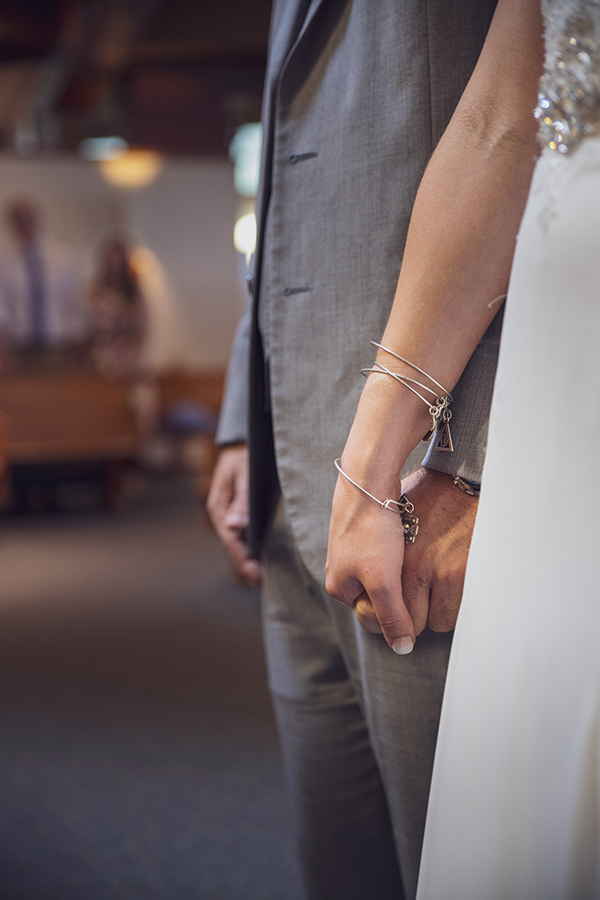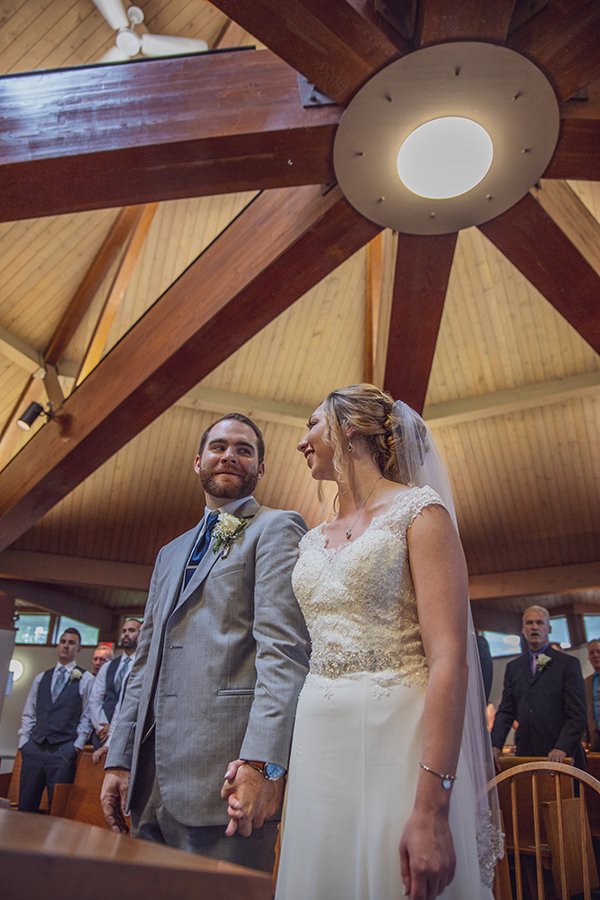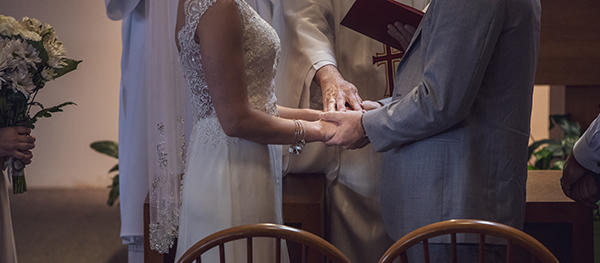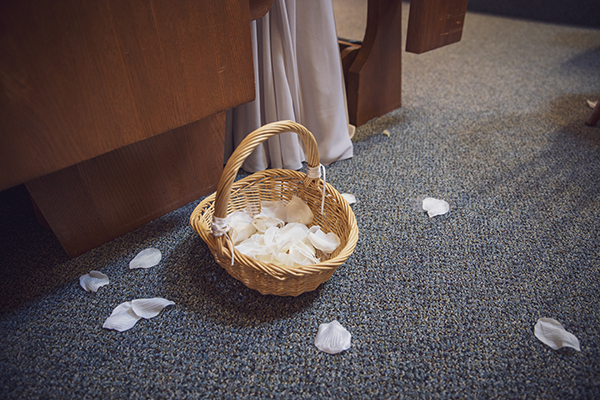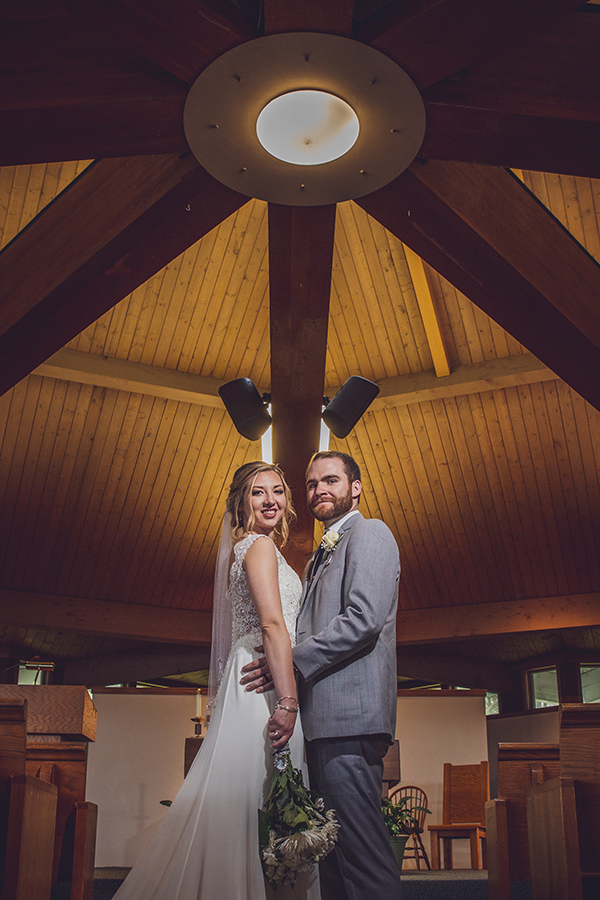 After the beautiful ceremony, we setup and did the family photos right at the alter. As soon as we finished we all headed back to Meadow Ridge Farm for the reception. When we got there, we had a few minutes to capture some photos of the bridesmaids and groomsmen with Ashley and Matt before they were to be introduced into the reception in the big red barn. They went straight into their first dance followed by speeches and then dinner.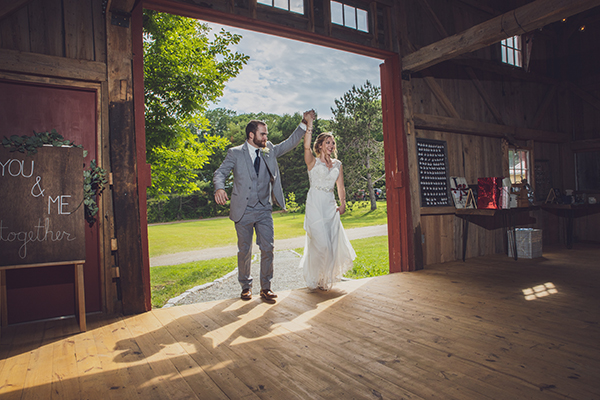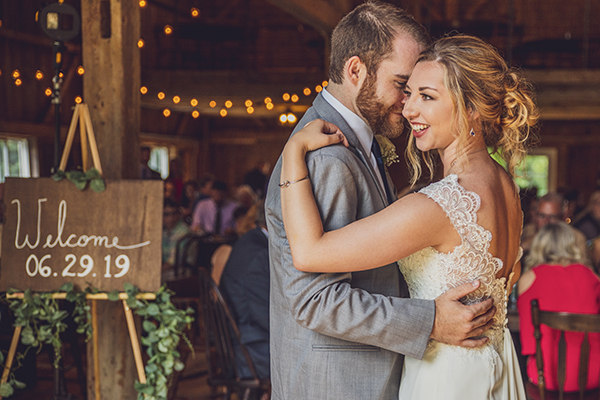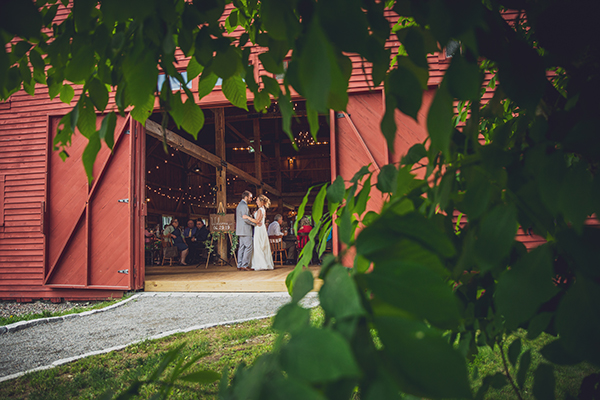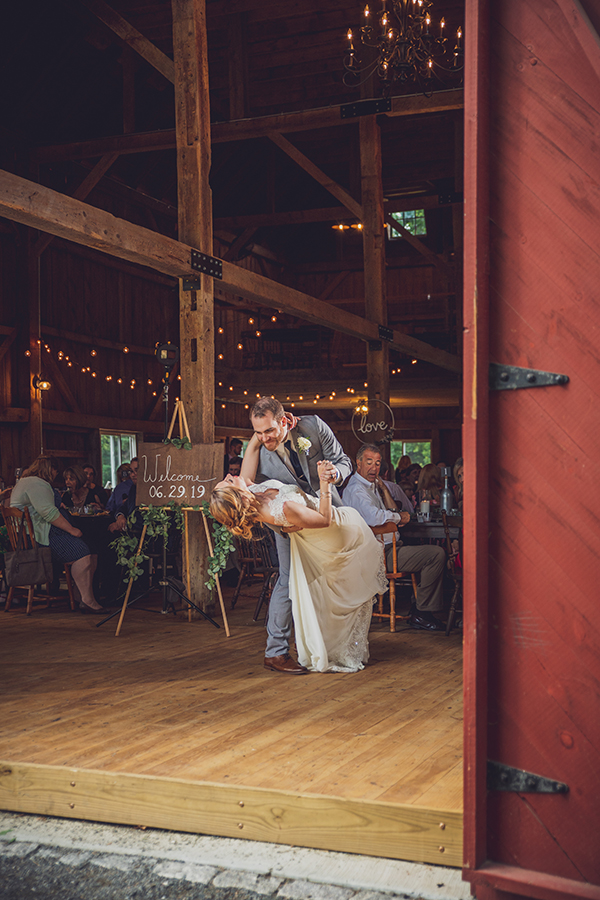 As dinner finished up we gathered the groomsmen for a composite photo and some other fun photos. We got the photos we needed we took a walk around the amazing property of Meadow Ridge Farm with Ashley and Matt. We found some beautiful spots for our exclusive time with them.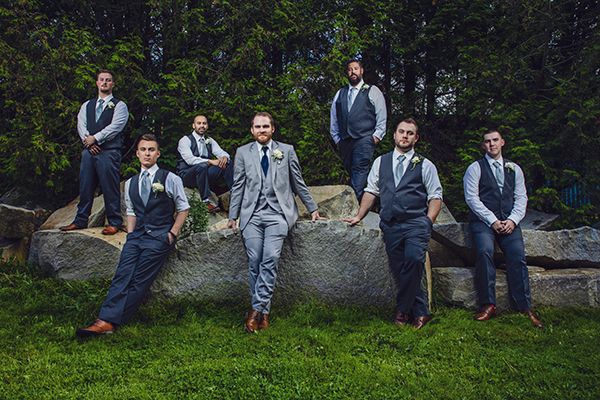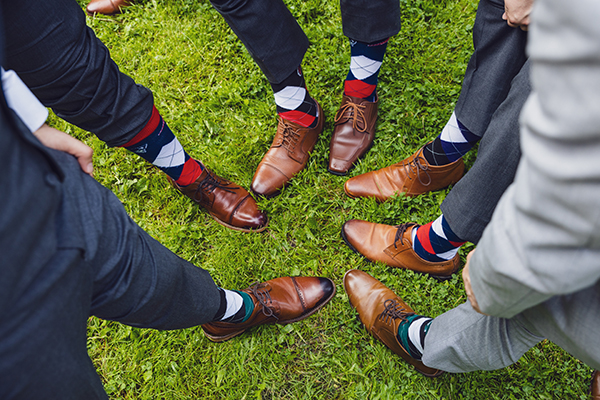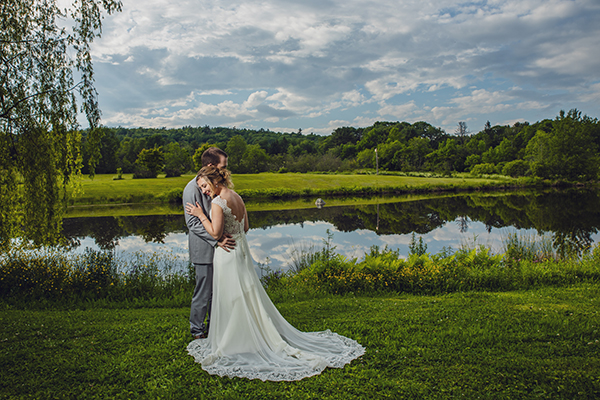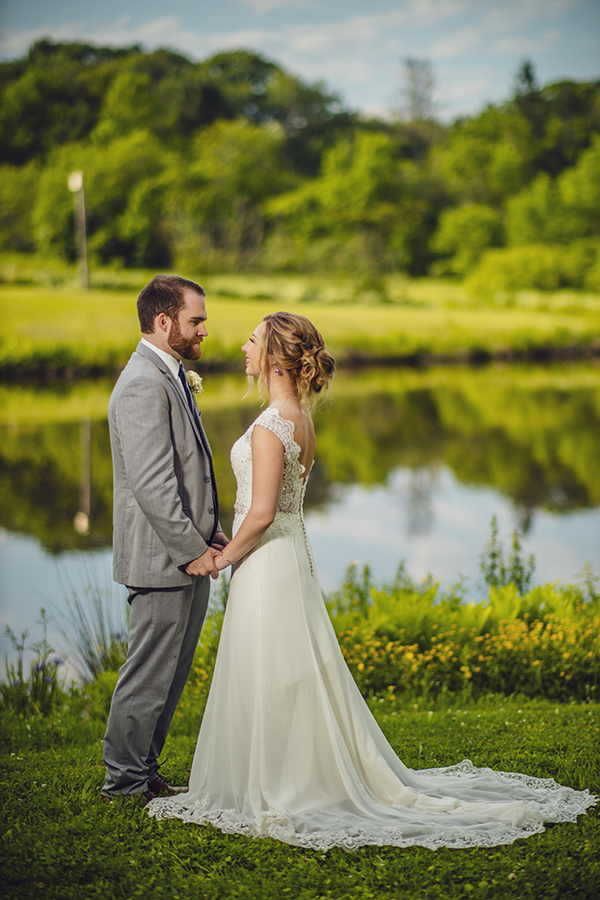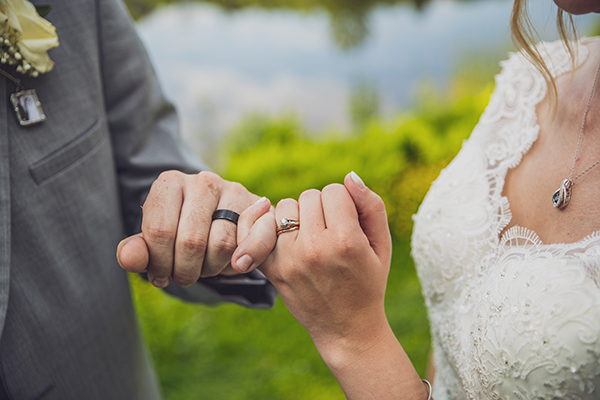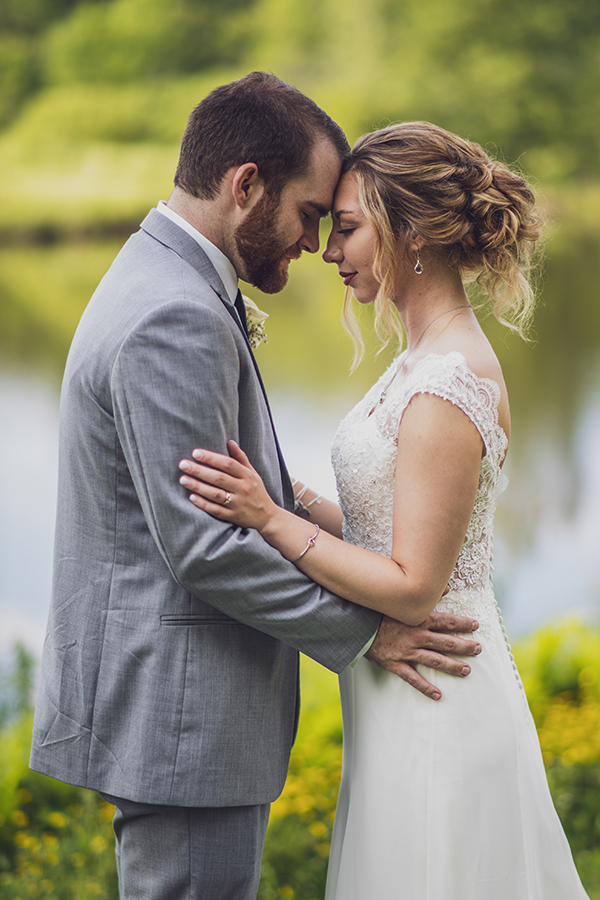 We got some amazing photos and headed back into the barn for some dancing and fun!   
It was such a great day! A beautiful couple, a beautiful ceremony, a beautiful venue and a beautiful day. We absolutely loved documenting Ashley and Matt's wedding day and we wish them a lifetime of happiness together. 
Vendors:
Reception venue: Meadow Ridge Farm
DJ: DJ Professionals of Maine
Florist: Sam's Club (bouquets) and Hampden Floral (corsages and boutonnières)
Limo Service: Vacationland Limo
Ice Cream: Gelato Fiasco
Cake: Hannaford 
Hair & Makeup: Bangor Hair Co. 
Bride's Dress and Accessories: Dream Dress Bridal and David's Bridal
Groom and Wedding Party dressed by: Henry's Bridal Boutique and Formal Wear
Rings: Zales and Quality Jewelers